Full 1
New Awning & Waterproofing Specialist

Full 2
Roofing & Waterproofing Specialist

Full 3
New Roofing & Waterproofing Specialist

Book Roofing Inspection
*Your roof will require some professional attention for a long live.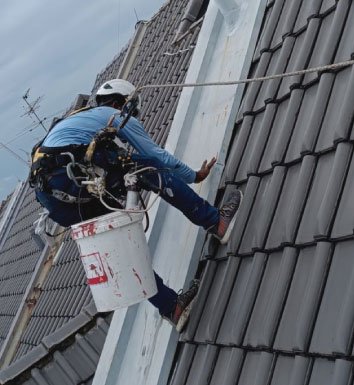 ABOUT COMPANY
Professional

Roofing Waterproofing Contractor in Singapore
Roofing is a leading waterproofing & roofing contractor in Singapore with numerous years of experience and a team of experienced workers. Each of our experts with a long experience works closely with each other so they can provide the best.
The main areas of our service are new roofing installation / re-roofing (steel, clay, aluminium, copper, etc), waterproofing, spray painting and coating (clay, steel, aluminium, copper, etc), roof leakage repairs, wall seepage, painting (internal/external) and maintenance works to be commercial, industrial, residential, or private housing.
Roofing is committed to providing the best waterproofing and roofing solution. Our team is made up of  skilled and highly experienced staff who give the utmost importance to the service and satisfaction of our customers. It's our aim to provide quality and cost-effective roofing solutions to our valued customers to ensure long lasting results.
Roofing Company
Projects Completed Successfully
Professional Workers in Company
Customers Benefit Every Day
Received Awards & Certifications
The Roofing Company – Best Roof Contractor in Singapore
Welcome to Roofing Compnay | Experience in this field, our waterproofing skills and expertise have been tested, refined and proven. We are offering complete solutions using both hacking and non hacking waterproofing applications, (commercial, non commercial, industrial and industrial) for your toilets, bathrooms, showers, etc.
Roofing Services
Our

Special Services
Why Choose Us
Six Reasons

For People Choosing Us

Free Onsite Consultation

Strong Credentials & Portfolio

Up to 5 years Warranty

Affordable & Transparent Pricing

Long Lasting Results
24/7 Availability
How it Works
Standard
Working Process
Latest Projects
Inspiration

Our Recent Projects
Expert Team
Trained
Roofers Team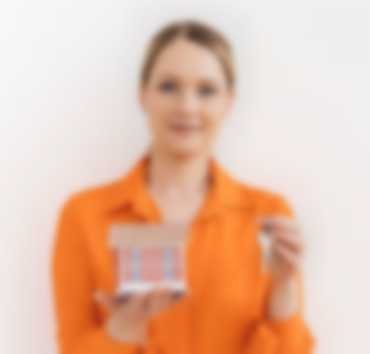 Testimonials
Impressive

Words from Customers
I am pleased with the work done by Classic Waterproofing & Plumbing (CWP). The workers are polite and generally did a good job. On the first assessment Mr Nasir was on the roof and briefed me thoroughly on what needed to be done.
YK Leong
Will definitely recommend Classic Waterproofing, I find that they know their work. Came down for site visit, evaluate, advise me how they will rectify my issue. Within the next visit issue is resolve. Thank you.
Ray Tan
My side wall had me worried for couple of years as the condition is deteriorating! I've looked for few contractors for helps but to no avail due to the difficulty of accessing to the wall. Finally, CWP help to solve my problems with their specialty!
Chin Huat Tan
My house got a water seepage thru the concrete gutter. My friend recommended CWP. Mr Nasir promptly responded and came to check. The quote was reasonably competitive. 2 specialised workers came to fix the seepage with ladders, ropes and safety harness. They washed and carefully applied the waterproof process of the affected area which is the whole concrete gutter plus replacing 2 broken roof tiles... They did their professional jobs well and I'm very satisfied. Thanks to Mr Nasir and his team of motivated workers.
CH Teo
There are many contractors i engaged before, but CWP stands out among the rest. Not only their pricing are reasonable, their aftersaservices was superb. They did not shun away from rectifying their works. Most importantly very responsive and fast in mobilising their people. The sales personnel Nasir was also very professional and never over promised.
Max CCK
Very responsive called a few well know waterproofing contactor on a holiday even and this is the only contactor who has responded within one hour and continue to provide prompt on the next day which..
Kamrul Bisshas
Thanks you for your honest and wonderful review. We are glad that are satisfied with our service. We are looking forward to be part your next project ......
Khan Ruman
Maruf and Jahid were very professional in assessing the issue and wasted no time in resolving it efficiently and effectively. They also communicated in a polite manner. After work was completed, they thoroughly cleaned the work area and shifted the furniture back carefully. Overall very satisfied with the work done. Highly recommended!
Zai Azwar
They provide Extremely professional service Highly recommend
Maruf Hossain
Our Partners
Companies

We Have Worked With